Long Business Description
High intensity slow motion strength training.  I deal for the busy professional and AA equestrian.
*Home of Eventing Nation's fitness columnist.
http://eventingnation.com/author/lauracrump/
Business Address
15 N King St.
Leesburg, VA
20180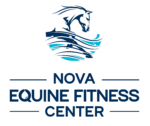 Long Business Description
The NOVA Equine Fitness Center (NEFC) focuses on supporting the entire well-being of every ridden horse through targeted, low-impact treatments based on each horse's needs, owner's goals, and veterinarian's guidance. Backed by scientific research, NEFC is the premiere destination for owners and trainers with their horse's health and longevity at the forefront of their mind. Haul-in, overnight and extended stays available.
NEC's on-site fitness center caters to equine athletes in steady performance training as well as leading up to or following intense competition, between seasons, or augmenting regular training.
Business Address
24556 James Monroe Highway
Aldie, VA
20105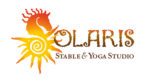 Long Business Description
Solaris Stable & Yoga Studio is a serene, unique retreat for human and horse.  We offer training, horsemanship and riding lessons, yoga with horses and EquiSpective™ .  Solaris is located just over an hour west of DC in Flint Hill, VA.
Business Address
13293 Crest Hill Rd.
Flint Hill, VA
22627